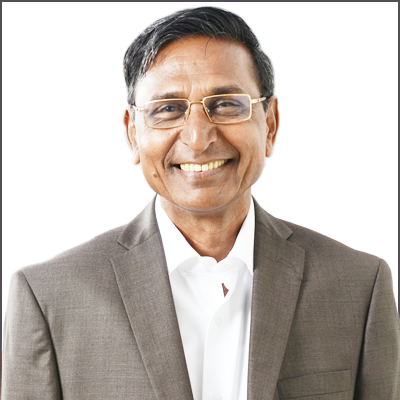 Shri Dayanand Agarwal
From a humble birth in a small Haryana village and a series of odd jobs starting on a monthly salary of Rs35, to the Chairman of DRS group with 800 trucks, Dayanand Agarwal has travelled a tough road for 35 years to become a big name in shifting household goods and cargo. Shri Dayanand Agarwal is the person who is not only contributing Logistics and Transport industry in the national economic growth but also ensuring the growth of Logistics and Transport industry with his contribution, dedication, innovation and vision. Mr. Agarwal strongly believes that wheels' of economy are driven by transporters and drivers; they are the 'soldiers' of the economy.
Not only this Mr. Dayanand Agarwal under his group, DRS Group is also covering entire areas of logistics industry through the units of Agarwal Packers and Movers, DRS Dilip Roadlines, DRS Warehousing, DRS Cargo Movers, DRS Logistics, DRS International School, Edify Education, DN Trust..
Mr. Dayanand Agarwal has ensured his complete dedication in everything he has done and is doing in his life. During his many year stint with ETO, he was conferred upon "the hard worker and dedicated as an employee of ETO" amongst thousand cadets. When he moved to logistics and transportation department, he left no stone unturned to make his organization reach the heights of success and making it synonym to "hassle free home shifting". Today, Agarwal Packers and Movers Ltd. is a leading name in packing and moving industry only because of his dedication. Under his guidance, the company has received Limca book of Records Holder Title for being "Largest Movers of Household Goods". Like his professional life, in his personal life too, Mr. Agarwal has fulfilled every role and responsibility with aplomb.